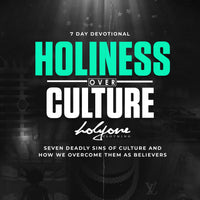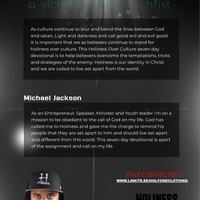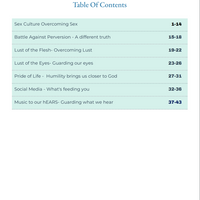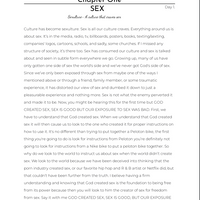 Holiness Over Culture 7 Day Devotional PDF (Digital Download Product)
Description
Yo!!!!!!. I'm super excited about this release. This is my best release yet because it actually helps build you up spiritually as a believer in Christ. This 7 Day devotional are the 7 things God put on my heart that we battle with the most from culture as believers. 
 Day -1 Sex
 Day -2 Perversion
 Day -3 Lust of the Flesh 
 Day -4 Lust of the Eye
 Day -5 Pride of Life
 Day- 6 Social Media 
 Day- 7 Music to our hEARS
I talk about real stuff and topics in this devotional and I wanted it to be more than the traditional devotionals with a scripture and a prayer although nothing wrong with those I just wanted something different.  
I wanted to give you biblical and actual steps on how you could  overcome culture/enemy  when we're battling in these areas.
Its been complete for a while and I just now have built up the courage to release it. I had to think about others more than my own insecurities, you're watching me trust God in real time.

I pray it blesses you and God speaks to you through it to help you overcome in every area of your life.