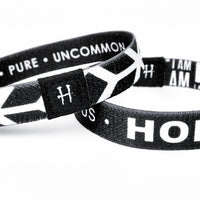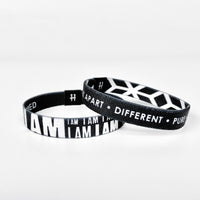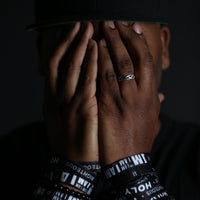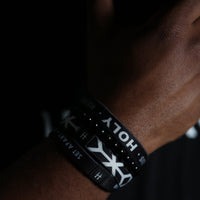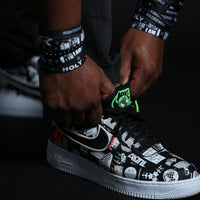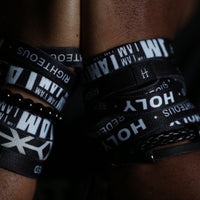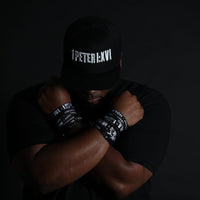 Description
Poly-Elastic Wristbands. Limited Edition 2Pack.
These I AM HOLY premium wristbands are a step up from the silicone one size fits all bands.
This set features our slogans that will remind you that you are Holy in times of temptation and compromise. A great daily reminder of your identity in Christ.
I AM HOLY, REDEEMED, RIGHTEOUS
DIFFERENT, SET APART, UNCOMMON, PECULIAR
SPECS:

Model is wearing L/XL bands.
The wristbands come in 1 pack and are available in 2 sizes: women, 18cm (fits most) and 20cm (larger size).
Foundational Scripture

1 Peter 1:16 says " Be ye HOLY for I am HOLY". 
Foundational Statement 
3 Nails Crucifixion, 3 Days Resurrection, 33 Age He Died & Rose
We ship in US only right now. Most of our orders go out within 24-48 hours of purchase on weekdays. Shipping generally takes 2- 5 business days from the date of shipping . Our head quarters is in Texas are central to most areas of the US.
Holy One Clothing call from God is to restore Holiness back into the kingdom. Every time you share by word of mouth. You become a vital part to the message.